From Classic American Dishes to Exotic Eats, No Matter What You're Craving, You're Sure to Find It in Kalorama (or Nearby!)
There is no shortage of delicious places to dine outdoors and good food to take home—especially near Kalorama, D.C. A historic neighborhood with illustrious estates north of Dupont Circle, Kalorama is known for its famous inhabitants, such as Michelle and Barack Obama. With a diverse selection of places to grab food on the go, sit and enjoy your meal outdoors, or simply take home, Kalorama and the surrounding area is great for lesser-known food chains that deserve some attention.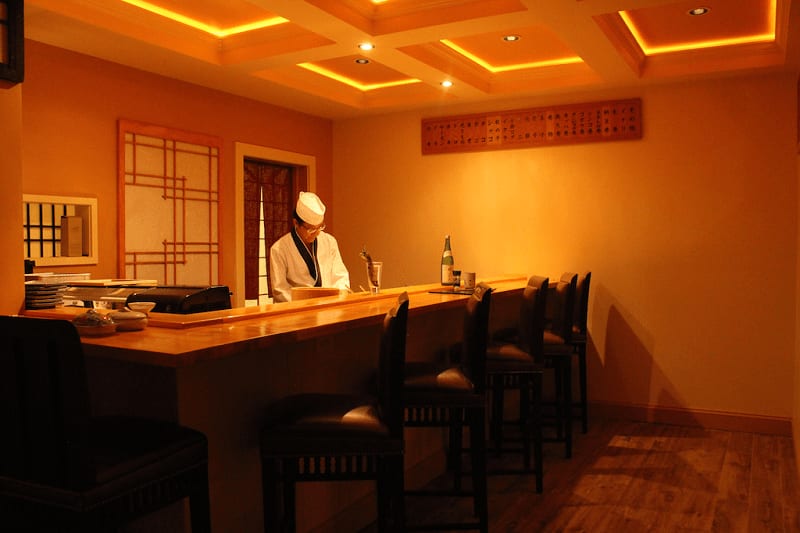 Sushi Ogawa
If you're looking for delicious and authentic sushi, take a trip to . From mouthwatering omakase to negitoro rolls and their Matsu combo, their dishes are filling and fresh. With quick and friendly service and consistently good food, Sushi Ogawa is the perfect place for a dine-out option if you're looking for something fast and high-quality. It is said that their chef's counter enhances the dining experience exponentially, so if you have the chance, you should try it and order the omakase.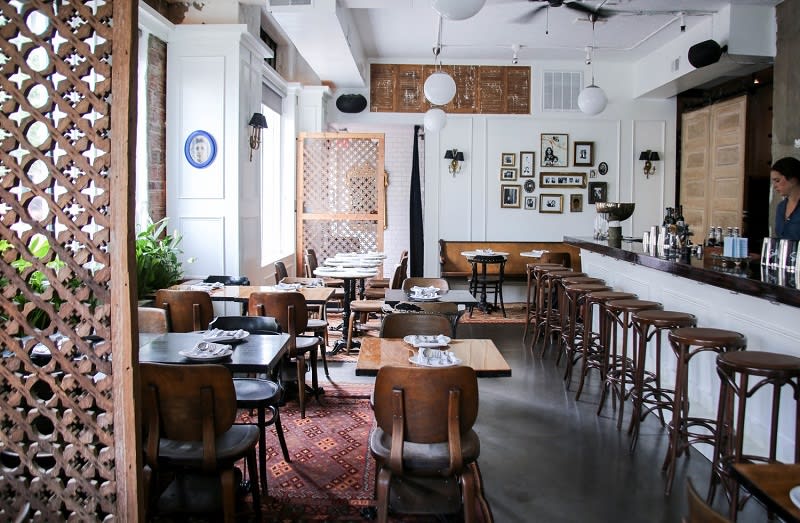 With an added price of about $100 (before gratuity), it's well worth the cost and will change your whole dining experience.


Lapis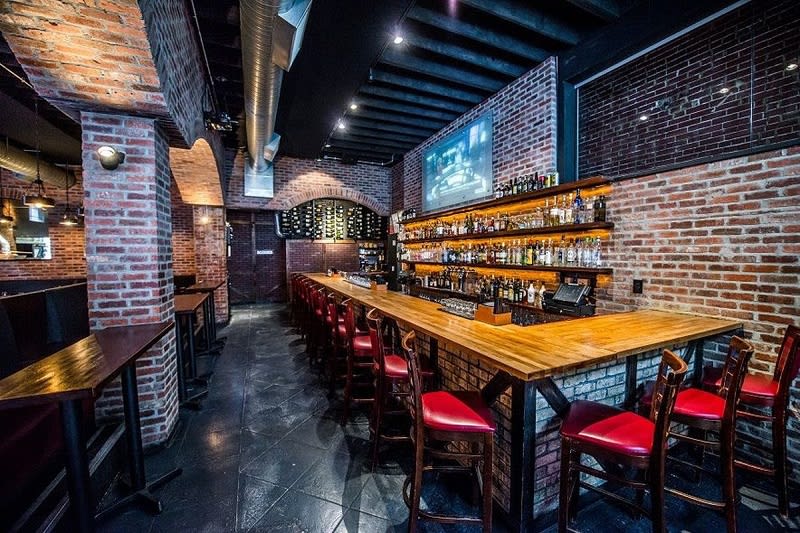 Image credit: Agora/Facebook
For food with a kick of flavor, is the place for you. With a nice little outdoor dining area and take-out options, Lapis is an easy and accessible way to bring a little bit of Afghan spice into your life. There is a downstairs bar with an impressive drinks menu as well. Lapis earned itself a Michelin Star with service that makes everyone feel like family and a variety of dishes—from vegetarian options to stews and kebabs, Lapis has something to satisfy anyone.


Agora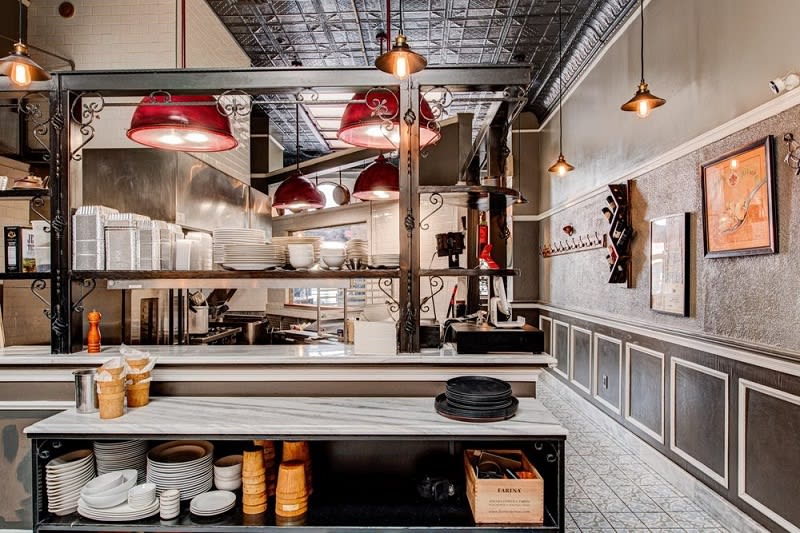 Image credit: Rolando F/Yelp
With a mixture of aromatic flavors and classic Mediterranean cuisine, is an award-winning tapa-inspired restaurant with Greek, Turkish, and Lebanese influence. With house-crafted Mediterranean wines and beers, Agora brings a vibrant part of Mediterranean culture for everyone to enjoy. This restaurant is small, cozy, and just for you if you want to try something new by either sitting out on the patio or bringing a meal home from their carry-out menu.
There's a large selection to choose from on their menus, from spreads to soups and salads to meat and seafood dishes. At Agora, there's a little something for everyone.


Al Volo Osteria
For fresh, homemade, and authentic Italian pasta, try Al Volo Osteria. A family-owned bistro where warmth and family are everything, their most popular dishes include pumpkin ravioli, mushroom pappardelle, and pork risotto, which are reasonably-priced and given in large portions. They also have a wine menu for any wine drinkers who like to have a glass or two with their pasta.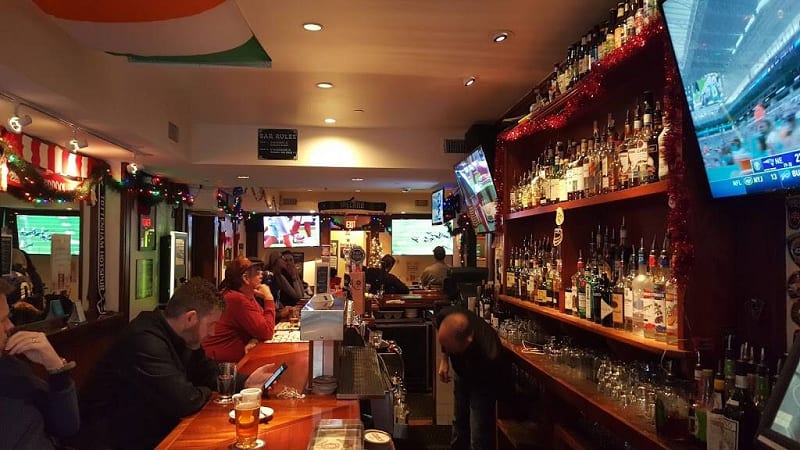 If you're looking for a relaxed and homey dining experience, consider Al Volo Osteria for family dinner night.


Across the Pond
Looking for a more upbeat atmosphere? Add to your list. With happy hour from 3 PM to 8 PM every day, televisions playing sports during game nights, and a cozy outdoor seating area, this pub is a no-brainer. With a mix of tasty vegetarian and meat options to choose from, they also have an extensive draft beer menu served by their friendly, laid-back staff. They have different menus depending on the time of day, including a brunch, lunch, and dinner menu, as well as a separate drinks menu that includes wines and cocktails.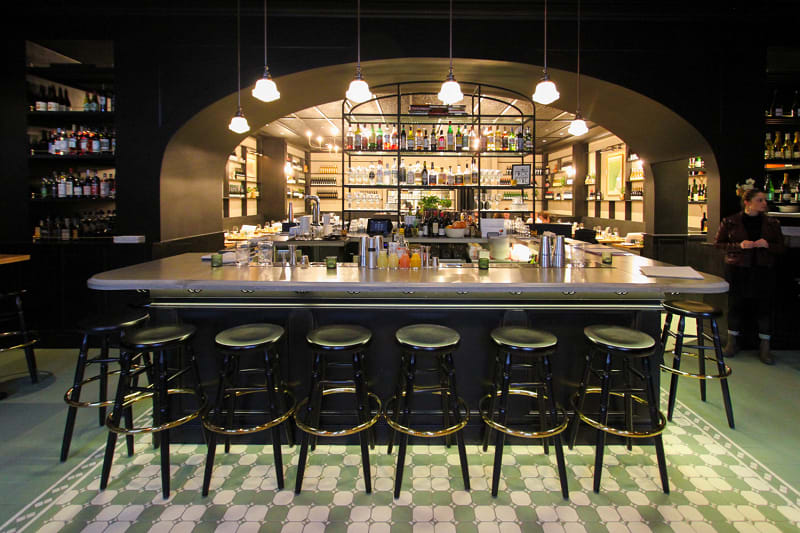 Their menu items are reasonably priced, from $7.99 for a Caesar salad to $15.99—the most expensive—for an Alpine burger.


Tail Up Goat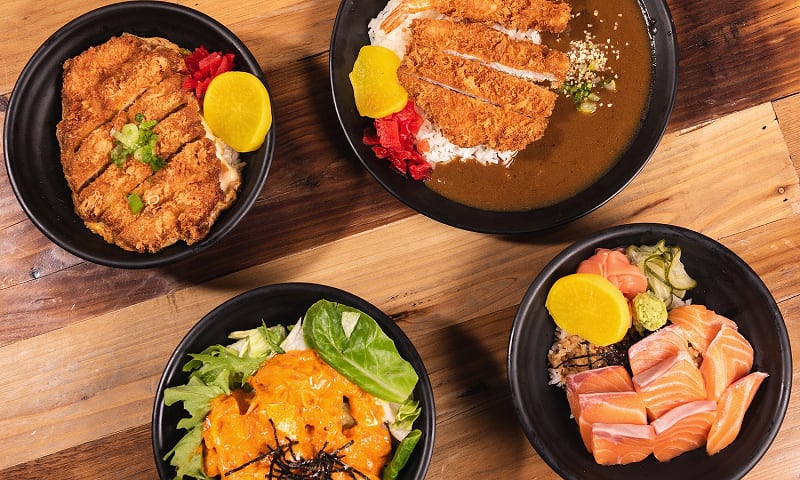 is an offering-based restaurant that has tasting menus that change daily. With to-go options and outdoor seating, this eatery is a good place to go if you're not a picky eater. There are three different menus—vegetarian, meat, and fish. All of the prices are already predetermined at $75 for one of the three meal choices. If you want wine with your meal, it's an additional $50. It should be worth mentioning that the wine is already preselected per meal, so you simply pick between particular bottles.
With an extensive wine menu, they also offer wine tasting and winemaking classes in the restaurant. Their to-go menus, which they offer from Wednesdays to Saturdays, are a little more open and include short ribs, wraps, and dessert menus for you to choose from.


Donburi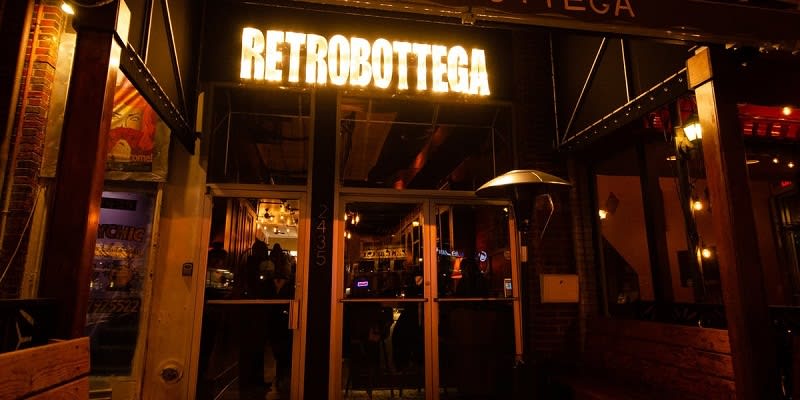 Image credit: Retrobottega
Affectionately known as a neighborhood eatery, is the ultimate place for Japanese comfort food. Specializing in small, minimalist Japanese dishes, their kitchen curry and rice-heavy dishes are their most popular. Despite their small portion sizes, they are also very filling. They cook the food right in front of you, so you can watch the entire cooking process.
Well worth the splurge, this is the place for you if you want authentic Japanese cuisine. (Please note their minimum price for take-out orders is $100, and they ask that you place your to-go orders a day in advance.)


Retrobottega
is, in their words, tucked into the Adams Morgan nightlife. This place is popular with locals, specifically since it's known for "bacaro for cicchetti," which translates to small Italian plates that are meant to be shared amongst a group. This cozy little place welcomes groups of friends, family, and co-workers to come in and eat. Bringing a little slice of Venice to Washington, D.C. In addition to delicious Italian cuisine, Retrobottega also has a dessert menu, a wine menu, and a cocktail menu. On Saturdays and Sundays, Rotrobottega sells Tigelle, a popular Italian flatbread street food not unlike English muffins. Retrobottega not only has an Italian-style pub that allows patrons to sit indoors, but it also has a to-go option and an option for customers to order online. There is a private dining alternative as well, which allows a full pub buyout with a capacity of 81 people.


Looking for More?
If you're looking for prime Kalorama real estate or want to make the move to Kalorama, Dupont Circle, Cleveland Park, Woodley Park, or Forest Hills to become a regular at these diverse and appetizing restaurants, contact Hagen-Bergstrom today. They can help you find Forest Hills real estate and houses for sale in Cleveland Park, D.C. that are right for you.