The Best Interior Design Trends for 2021 Brought Into Your Home
If the summer of 2020 taught us anything, it's that what we are looking at indoors is pretty much as important as the company we keep. In that regard, updating your home's interior design can make your home more appealing to look at and bring you more joy. Take your pick of the following trends to help inspire your next interior design makeover.
Stretch Your Green Thumb
Plants have a way of bringing out the vitality of a home. When bringing in some greenery, you open up your home to a variety of different options: cactuses, palms, flowering plants; the possibilities are limitless, leading this to be one of the most versatile of the design trends in 2021. Also, there is something incredibly satisfying about nurturing a plant and watching it grow that can help those still stuck at home escape the monotony of daily living. The best part about bringing in plants? You can switch them out seasonally, making it a year-round trend.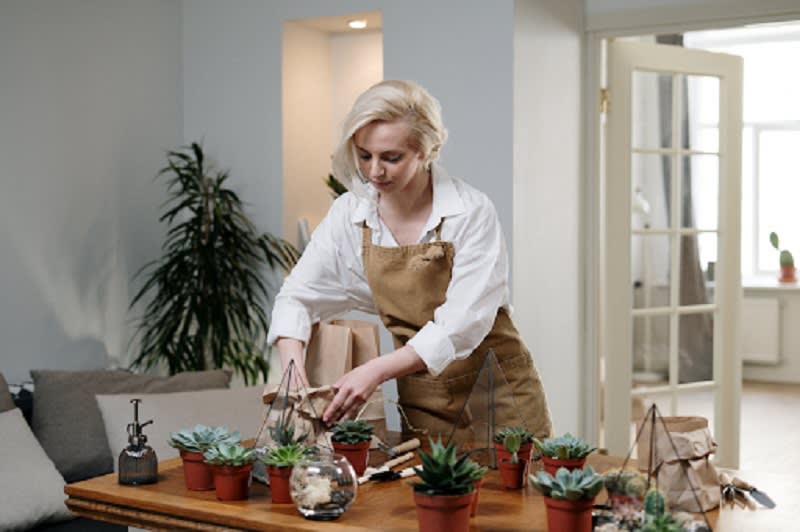 Go Back in Time With Vintage Decor
If you're someone who loves an old-fashioned look, now's the time to embrace it. While using the less-is-more approach, homeowners can finally put those antique and salvaged pieces to good use. It is a good idea to keep this trend minimalist because too much of a good thing can seem too grandiose. It would be recommended to start slowly, perhaps with some old furniture you've collected, and gradually add some noteworthy items that mean something to you. This way, you get that great look, and it has nostalgia.

​​​​​​​Vintage items have been gaining a lot of popularity in recent years, with the rising popularity of , jukeboxes, and decors like globes and maps. There is no way to go wrong when going back in time.
Dream Big, Go Minimal
While most design trends tend to lead to overcrowding, a minimalist take is quite the opposite. Starting out as a way to emphasize clean lines and structures, minimalism has been gaining popularity. Most people associate minimalism with empty, open spaces, but it has evolved over time to mean so much more. With minimalism comes the ability to play with the way light enters your home and how to manipulate it into emphasizing different areas of your living space.
Incorporate Neutral Tones
Although understated, using neutral tones is a good way to update your interior design. By adding neutral colors like beige, light greys, and white, you can add a charming beachfront home vibe without a beach in sight of your DC home. And, much like minimalism, natural tones can enhance the light that comes into your home from windows and brighten up an otherwise dark room. White couches are always trendy, and adding blue accent pillows and drapes could bring out an even more calming effect. Neutral tones aren't confined to only those — they can also include pale greens and reds to add a more woodsy vibe to your home. A variety of different appealing color schemes can be used to best match the vibe you want your home to express.
Take Worldly Inspiration
The most timeless and varietal trend this summer is paying homage to the places you wish you could visit. Whether you want to display your heritage or travel the world around, this trend will have something for you. London, Paris, Russia, Africa, Japan, and so many other countries — or even entire continents — could become part of your home. Not only does each destination offer its own rich culture, but using motifs from other places also brings up the possibility for appreciation and knowledge about other places and cultures. The world is your inspiration.
Stay Traditional
Traditional home design has been in and out of trend for centuries. This take on interior design incorporates many different aspects, the main ones being the symmetry of furniture, the inclusion of classic art, and even antiques. With that much to work with, you can see why many homeowners decide to try their hand with it. With the use of symmetry, a sense of harmony is brought into the home and can reduce stress with its ordered appearance.
Try Light Interiors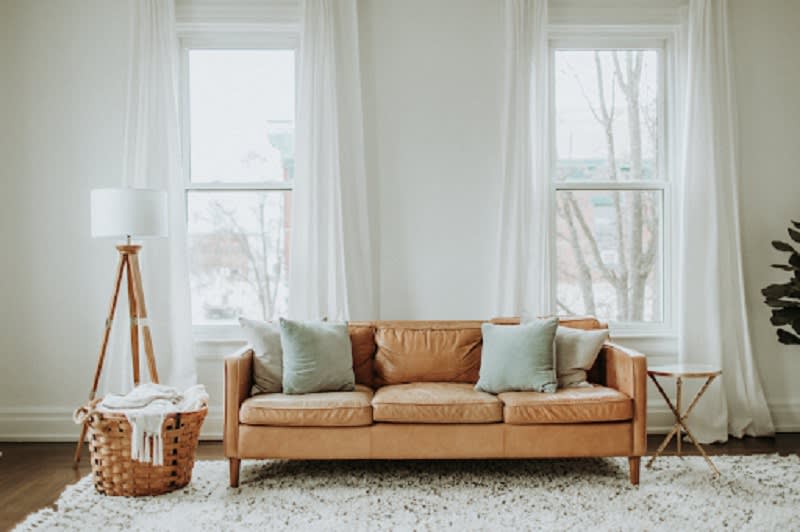 If your idea of summer is reminiscent of clear skies and soft breezes, this is the trend for you. By incorporating lighter fabrics, opening your windows will make for that perfect afternoon breeze with billowing curtains. This is best achieved by using flowy fabrics such as silk, sheer, or cotton. To add that extra summer touch, keep the colors light as well: tans, light grays, and whites are perfect for this look. This trend works for any room of the house, and the light color helps the room look more spacious inside while also letting the natural light brighten it up.
Bring the Bauhaus
The Bauhaus was a revolutionary art school in Germany that has influenced design for decades, with one of its main goals being to create design and art that combines aesthetics with functionality. That being said, having an interior design based on Bauhaus means beautifying your home while minimizing the amount of furniture put in. Incorporating Bauhaua interior isn't just a design: it's a statement that you, too, will persevere. For a bounty of examples of Bauhaus-influenced interiors and more information on the Bauhaus' impact on art and design, you can check .
Use Warm Colors
Warm colors add a sense of comfort. Knowing all too well that using warm colors brings warmth during the colder months, they also bring a sense of welcoming during the summer. This look can be achieved through a variety of shades of red and orange. Despite the color of your walls, adding in furniture and decor with warm tones will add depth to your rooms. With welcoming,Bauhaus warm colors, you will be sure to be comfy and conversational.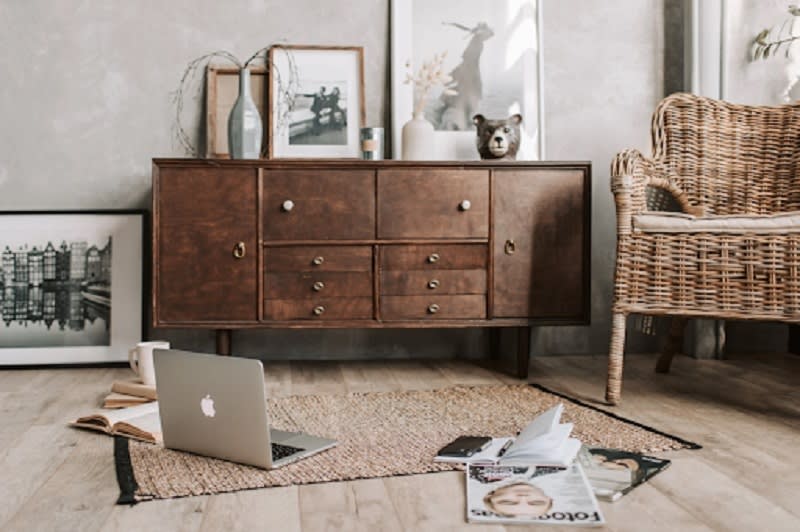 Make It Luxurious
By now, you have probably realized that interior design really is a subjective experience. All of the above-listed trends are valid and truthful, but the true trend right now is finding your own luxury at home. Be that updating your furniture to the most comfortable fabric or letting all the sunshine in that you can, people are adapting to a life at home by designing the rooms they find most comfortable for themselves.

​​​​​​​In the bedroom, you can throw out the cotton and opt for the softer, more bio-friendly bamboo sheets — or exchange them for satin or silk. Perhaps even modernize with a new bed frame with storage for ease of access.

In the living room, get those reclining sofas you have always wanted. This trend is all about you. After all, when you breathe life into your home, it extends that out to you and your guests. Create a home that you are comfortable in — that has been the trend that matters most during these times.
​​​​​​​

If you're interested in calling DC home, contact Hagen-Bergstrom today for more information. If you are already a DC real estate owner and would like more ideas on how to cozy up your home or want to learn more about the area, you can check out our blog, your number one source for real estate and design trends in the DC area.